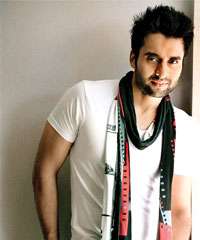 I wholeheartedly support the
DNA
iCan Marathon. The issue of girl education is a very noble cause taken up by the organisers. I believe that everything starts from being healthy and fit. Life hai to jahaan hai. Right from your confidence to your happiness, it all starts from being fit. If you are fit, you can do more, achieve more. Health ranks on top of the priority list.
But even to realise how important being healthy is, you need to be educated and so the two really go hand-in-hand. I feel that the marathon is a superb initiative to tackle the other issues too. Education is the basic right of every individual.Educating women is empowering them to tackle crime against them. Also the doormat concept of treating women not befitting a human being has to be completely kicked away and again it is education that is the key to unlock all solutions.
Initiatives like these are very encouraging and I hope that women turn up in large numbers because they truly can make a difference. Today women are far more aware of their rights. For every one woman wronged, there are five others fighting to make things right. And that courage to fight comes from education. It's a start, but run women to let the journey continue.