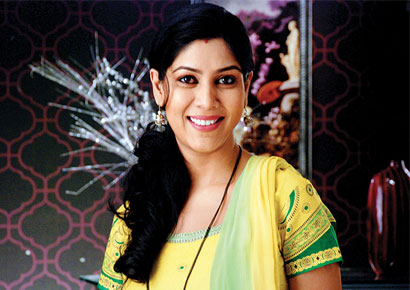 DNA
Here's celebrating the 10 strong woman characters on TV on the eve of International Women's Day.
Gunjan, Sapne Suhane Ladakpan Ke: She fought with the college authorities when girls were barred from wearing jeans, she got her cousin Rachna's parents to allow her to play hockey. Gunjan, a 17-year old girl of today is undergoing the problems every teenager faces but the difference is in how she tackles them. She is courageous,breaks boundaries and stands up for what is right. She tackles a stalker head-on and when she realises her fiance is spineless she breaks off the engagement. More power to her!
Sandhya, Diya Aur Baati Hum: From defusing bombs to exposing fake swamijis, Sandhya is the epitome of a liberated woman. An educated city girl with aspirations to join administrative services, she finds herself married to an uneducated boy, Suraj, who has a sweet shop. Her mother-in-law Bhabo dislikes her but that doesn't deter her from achieving what she has set out to. Not only does she complete her education, she inspires and instills confidence in her husband to go out and compete with chefs from the world over. The latest is shehelps build a school in the city forstudents of a small town Pushkar where she hails from.
Mona, Kya Hua Tera Vaada: From looking after three children to having an adulterous husband to setting up a business, Mona handled everything with poise and dignity. When she discovers that her husband is having an extra-marital affair, she did not become hysterical but dealt with it in a pratical manner. She started working and though she found love with another man, she preferred to stay single and independent!
Madhu, Madhubala:Madhu may look like a simple, sweet girl-next-door but never judge a book by the cover. The girl has an iron will. Living in a chawl, she thinks of bringing joy to her family in every way possible. From trying to fulfill her elder sister's dream of becoming an actress, to marrying a superstar RK, she's done it all to save her family. Working as a hair stylist, her will to be independent is very strong, no matter how many times life throws a curve at her.
Priya, Bade Acche Laggte Hai: A self-righteous woman with ideologies Priya is a woman who doesn't give up on life whatever obstacles come her way. She marries late but her marriage to Ram is short-lived as she meets with an accident and finds herself pregnant and alone in Dubai. Undaunted, she sets up a business and takes cares of her daughter. Now even if she has reunited with Ram, it is on her own terms!

Gopi, Saath Nibhaana Saathiya: She is a typical bahu, who tries to cater to the needs of everyone in the household. And yet Gopi stands out for her positive attitude towards life. She is taunted by her sister-in-law for being illiterate but instead of feeling crucified, Gopika decides to get herself educated. She takes admissions and starts going to school unperturbed about what others will say.Simultaneously, she is also running a pickle business, giving inspiration to one and all.
Dadisa, Balika Vadhu: When the show started, Dadisa was a conservative authoritative figure who did not let anybody take a decision without her consent. She expected her grand daughter-in-law Anandi to do household chores and wouldn't let her study. But as the serial progressed so did Dadisa. Not only did she keep up with the times, she changed her patrician attitude and has been a strong pillar of support for Anandi in letting her divorce Jagya and getting her remarried to Shiv. Hope such lovable Dadisas are in every family.
Anandi, Balika Vadhu:Anandi got married at a tender age to Jagya when she barely knew what marriage stood for. She was fond of books, studies and her school but had to abandon everything for household chores. Later, however, she not only pursues education but becomes the headmistress of a school! It was a turning point in her life when she became the Sarpanch of Jaitsar. When Jagya betrays her, she divorces him. Later she finds love in Shiv and marries him. The child bride has metamorphosed into a strong independent woman becoming a role model.
Arati, Punarvivaah: She is a divorcee with a son but is not bitter about her ex-husband. When she remarries she creates a space for herself in her husband's life and his two daughters much against their wishes. When her son is kidnapped she is the one who helps find the kidnappers. Currently she is fighting to give her husband's step brother a rightful place in the property. Nothing, it seems, can stop this indomitable woman from fighting for what she feels is right.
Megha, Na Bole Tum Na Maine Kuch Kaha: A mother of two, Megha tried to make ends meet and survive on her own after the death of her husband. Working as a journalist, she meets Mohan and falls in love with him. Bogged down by family and societal pressures, Megha initially doesn't admit to her feelings for Mohan. But love wins over all odds she gets married to Mohan. Now Megha is running her own dance academy, but is separated from Mohan. That that hasn't deterred her in making a mark for herself.