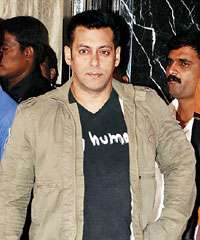 A survey conducted byKwaab.com, an online social cataloguing portal, revealed that the online forums record the highest fan following of Salman Khan and Anushka Sharma. They have emerged as the most-wanted celebrities online in India.
While Anushka was the most-liked and sought-after female celebrity online in the months of December 2012 and January 2013, Salman topped in the male category. The study was based on half a million catalogued images among 50,000-plus users.
The study focused on Indians' favourite idols, gadgets, food and luxury items. On the fashion front, traditional Indian wear emerged as the favourite choice.